The LIFE FALKON staff, guided by the project partner ISPRA, has concluded a three-days rush of works to set up the nesting towers in the Po Plain.
Built during the winter, the three towers (two more are still in construction) are hosting 22 nesting cavities each. Settled in strategic places, near old, ruined buildings that host Lesser Kestrels but are falling into disrepair, these buildings will gather safe and long-lasting nesting places for the Lesser Kestrels of the Po Plain, the northernmost population in Europe.
For sure, raptors like our towers!
During the winter, Barn Owls and Common Kestrels used the shelf to rest, while Little Owls even visited some of the nest boxes. In Spain, these kinds of buildings have been favoring the Lesser Kestrel in the last 20 years; we are confident that, from 2021, this will work also for their northern friends.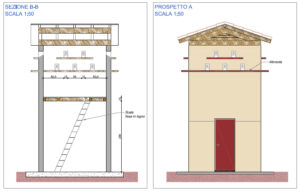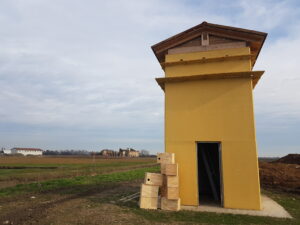 28 February 2021