HOS installs nest-boxes to welcome back home the endangered falcons!
Spring marks the return of the Lesser Kestrels in the plain of Komotini, northeastern Greece. The Hellenic Ornithological Society / BirdLife Greece visited the area just before the arrival of the first falcons after their long journey from the sub-Saharan Africa where they overwinter. The HOS' team installed an impressive total of 54 nest boxes, of two different types, in villages of the Prefecture of Rhodope that are known to host colonies of the protected falcon.
Nest boxes were installed in the Municipalities of Agioi Theodoroi (28 nests), Mikro and Megalo Doukato (9 nests), Kalamokastro (6 nests), Neo Sidirochorio (6 nests) and Pagouria (5 nests). The selection of the most suitable nesting sites was made possible with the aid of the Management Body of Nestos, lakes Vistonida – Ismarida & Thasos that monitors the local Lesser Kestrel breeding colonies.
One of the main difficulties Lesser Kestrels face in most of their breeding sites in Greece is finding a suitable nesting site: old houses are being demolished or renovated at unprecedented speed and the new buildings that take their place are most commonly sealed constructions that offer hardly any nesting opportunities. Under the LIFE FALKON Project, this critical issue is being addressed in two ways: by creating alternative nesting sites, mainly by installing nest-boxes on rooftops and walls and, at later stages, by implementing a series of communication actions, addressed to the construction sector, aiming at the development of adjusted designs -when it comes to newly erect or renovated buildings- that do take into account the nesting needs of the Lesser Kestrels.
In early summer, the HOS's dedicated field Team is scheduled to revisit the area to record the number of nest boxes that have been used and to gather scientific data on the breeding and dietary habits of the falcons in this area.
HOS would like to thank the Municipality of Komotini and especially the representative of the Department of Environment, Mrs. Niki Dermentzi, for issuing all necessary permits and for their unlimited support in our effort. We would also like to express our gratitude to the local stakeholders, as well as to the residents of the areas where interventions were implemented, for their genuine interest and valuable assistance in our work.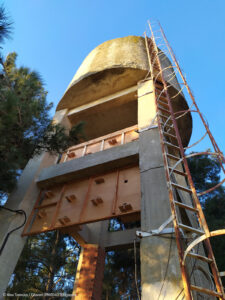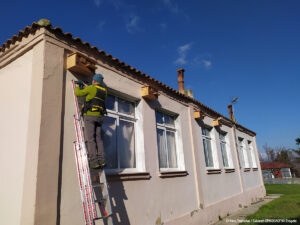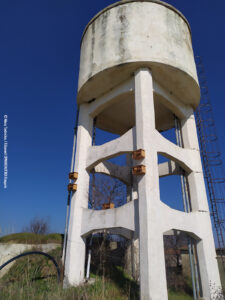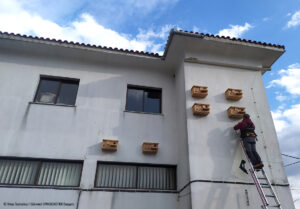 26 March 2021