Among the main objective of any LIFE project there is to increase the awareness about nature conservation of people living in the project areas. Educational activities of LIFE FALKON began in 2019 in both Greece and Italy and were partially suspended due to covid-19 pandemic.
After a long period of activity suspension, finally LIFE FALKON comes back in schools!
Among 10th and 14th May 2021, the project coordinator the National Research Council-Water Research Institute (CNR-IRSA) and the partner University of Milan (UMIL) met 100 students from secondary schools of Cavezzo and Mirandola (Modena province), one of the LIFE FALKON Project Areas.
Educational laboratories were organized in five different classrooms with students aged from 11 to 13 years old, where LIFE FALKON team presented the concept of biodiversity, its meaning and the importance to preserve it in the future, as well as our main character was introduced: the lesser kestrel. The topics covered was the following:
Meaning and definition of Biodiversity 

Importance of Biodiversity

Causes of biodiversity loss

Biology and ecology of Lesser Kestrel 

Threats and conservation problems

Falkon Life Project presentation

The importance of the territory of Mirandola to protect and encourage the expansion of the Lesser Kestrel.
During the discussion, students were involved through direct questions.  Most of these very young boys and girls are well aware on which are the risk and the causes of biodiversity loss.  Students are now experts on the biology and ecology of our loved falcon, they are aware of the main threats for the species and they know LIFE FALKON efforts to protect lesser kestrels.
Unfortunately, the covid-related safety measures did not allow for a visit to our project colonies, but we spent two motivating and interesting hours in each class. Young supporters of lesser kestrels are now growing up thanks to LIFE FALKON!
***
A special thanks to the Environmental Educational Center CEAS 'La Raganella', and her coordinator Sabrina Rebecchi who facilitated LIFE FALKON team to engage schools and organized the education laboratories.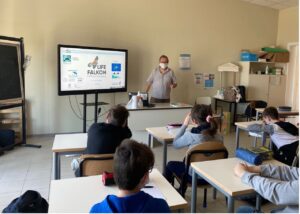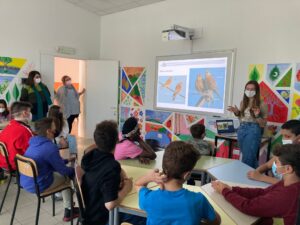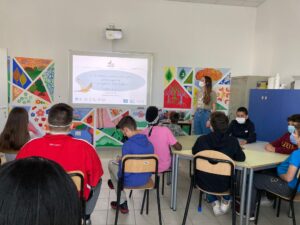 17 May 2021