On September 21, as part of the Science Together initiative, a guided tour was held at the lesser kestrel nesting tower located in the Area di Riequilibrio Ambientale of Baricella.
The visit was organized in the form of a scientific trekking of about two hours, led by the project partner Jacopo Cecere from ISPRA and in collaboration with Paola Balboni, of Sustenia-applied ecology.
The visited tower is one of the five towers built by the LIFE FALKON project in the Po Valley, with the aim of providing safe nesting sites for the lesser kestrel, in addition to another 200 nest boxes, installed on the poles and buildings throughout the area.
Following the guides, the group of 15 participants had the opportunity to learn about the habitats of the lesser kestrel and the role it plays within the local ecosystem, delving into various environmental aspects of the visited areas.
The visit was useful to promote the objectives and actions of the LIFE FALKON project, gaining new supporters!
The participants followed with great interest the explanation and the visit to the tower, recognizing the importance of safeguarding the lesser kestrel and the great value that the LIFE FALKON project is bringing to this purpose.
We are happy to have shared our efforts and to have today new supporters of the project, the crew of the lesser kestrel is growing more and more!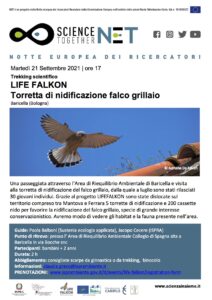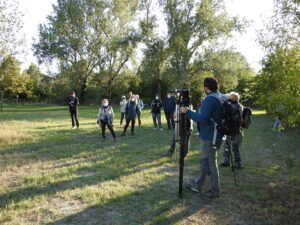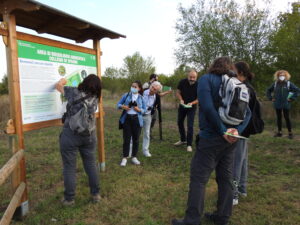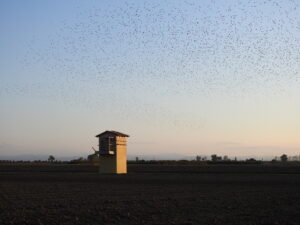 22 September 2021