On the 23rd of April a field monitoring visit took place in the Italian project areas located in the Emilia Romagna region.
Michelangelo Morganti from CNR-IRSA, lead partner of LIFE Falkon, welcomed the project partners: ISPRA, ALDA, University of Milan, Dr. Chiara Spotorno (External Project Monitor). As LIFE FALKON, we were pleased also to have Dr Massimo Paolucci from Collegio di Spagna as landowner, Mrs Paola Balboni, coordinator of education activities of the  Natura 2000 Area 'Ripristini Ambientali di Baricella, Budrio e Minerbio', and the legal representatives of the Municipality of Baricella such as the vice-Mayor Elena Gurioli.
The visit started with the official opening of the first of the five nesting tower realized by LIFE FALKON.  Jacopo Cecere (ISPRA) and Diego Rubolini (University Of Milan) explained the main structure of the tower, its characteristics and function. 
In addition, participants had the chance to visit the tower, an invaluable experience where they observed the 22 nest boxes hosted in the structure.
The tower has been devoted to the memory of Matteo Griggio, professor at the University of Padua, who prematurely passed away in 2019. Matteo was a LIFE FALKON friend and he closely studied the Lesser Kestrels with the project partners in the last years.   
After a brief visit to a natural colony of Lesser Kestrels in Baricella (BO), the partners visited other project intervention sites where, in the past winter, 200 additional nest boxes were installed, also thanks to the collaboration with e-distribuzione.
Despite the difficult period, partners were thrilled to finally meet each other and celebrate the realization of conservation actions in the Po Plain! It was the moment to show to the External Project Monitor the results of partners' hard work!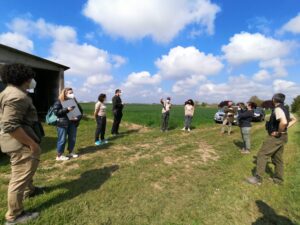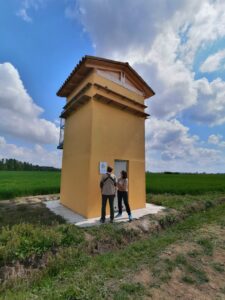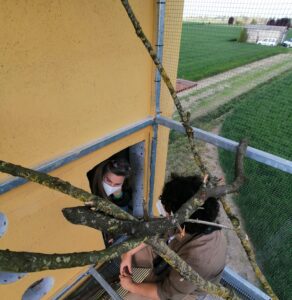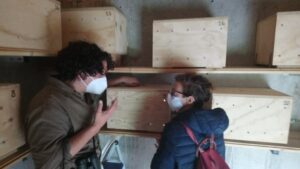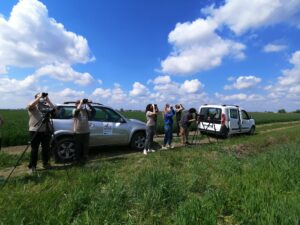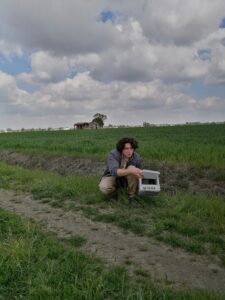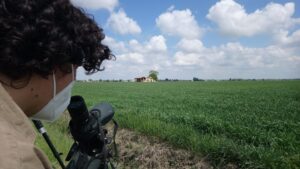 4 May 2021