Two workshops were held on 22 and 24 February 2023, promoted by the LIFE FALKON project, at the ISPRA headquarters in Ozzano dell'Emilia, province of Bologna, and at the Municipality of Poggio Rusco, province of Mantua, on the theme of the relationship between biodiversity and architecture. The workshops were open to architects, engineers and surveyors of the orders and colleges of Bologna, Mantua, Modena and Ferrara for the issue of training credits. Good practices and case studies on the protection of biodiversity in general, and on the Lesser Kestrel in particular, in the field of building interventions were illustrated.
After an introduction to the LIFE FALKON project by Michelangelo Morganti, Project Manager for CNR-IRSA, and Andrea Riccardo Pirovano, President of Progetto Natura Onlus and CNR-IRSA consultant for the project, and expert in urban biodiversity, the invited experts spoke. Morganti highlighted how the main threat to Lesser Kestrel colonies in the study area are building interventions on the farmsteads where the species breeds, such as the demolition of buildings damaged by the earthquake, especially during the breeding season, or the rebuilding of roofs and facades that close off the cavities where the species breeds.
Participants were shown nest boxes purchased by the project to increase and secure breeding sites. 
Antonio Gelati from the Stazione Ornitologica Modenese, S.O.M., presented to the audience the publication 'Designing in Respect of Biodiversity Protection – Recommendations and Guidelines for the Renovation and Construction of Historic and Modern Buildings' produced by CISNIAR-SOM & Monumenti VIvi. Francesco Mezzatesta, former Secretary General of LIPU and promoter of Nature-Biowatching, illustrated the projects for the protection of swallows in the Municipality of Pegognaga (MN) and on the Island of Elba.
Finally, Pepe AntolÍn's speech illustrated the 30 in defence of the kestrel falcon by the NGO DEMA Primilia that he founded in Extremadura (Spain). AntolÍn described the Lesser Kestrel breeding centre that has provided pairs to several conservation projects in Spain and Bulgaria and the production of nest boxes for the species, also used by the Falkon project. 
The LIFE Falkon team would like to thank the Istituto Superiore per la Protezione e la Ricerca Ambientale (Higher Institute for Environmental Protection and Research), the Municipality of Poggio Rusco, the Municipality of Mirandola, the Order of Architects of Bologna and Mantua, the College of Surveyors of Bologna and Mantua, the Order of Engineers of Bologna, the Stazione Ornitologica Modenese (Modenese Ornithological Station), and DEMA Primilla for their collaboration.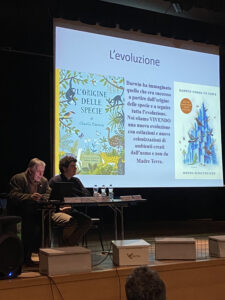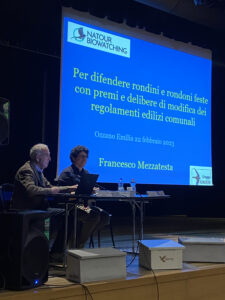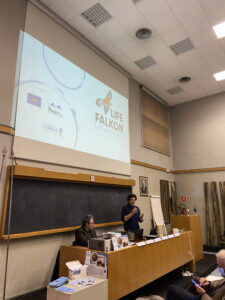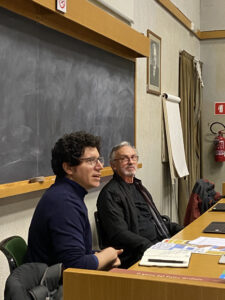 24 February 2023