On the 10th of March 2023, at the Centro Congressi CNR, via Alfonso Corti 12, Città Studi/Lambrate (MI), our documentary "LIFE ON THE MOVE" hit the big screen for the first time.
Premiered on social media on 6 February, "LIFE ON THE MOVE" tells the life of the lesser kestrel and the story of LIFE FALKON, from the initial idea to the concrete actions to protect the species. 
The documentary unfolds between Matera, the place of origin of the crickets that have colonised the Po Plain, and the study area of the project, between the provinces of Mantua, Modena, Bologna and Ferrara. If in southern Italy the species struggles to survive due to increasingly frequent heat waves, and is forced to move to where the climate is more favourable, in the Po Valley nesting sites are threatened due to the demolition of farmsteads damaged by the earthquake and restoration work that closes the cavities in which the cricket nests. The documentary traces the actions taken by the LIFE FALKON team to protect the Lesser Kestrel, from the installation of nest boxes and nesting towers to the involvement of the local population – and in particular the youngest – through conferences, guided tours, activities in schools and educational games.
The video was made by award-winning documentary filmmaker, Aurélien Prudor – Wild Talks.
Participants included: Michelangelo Morganti, Diego Rubolini, Jacopo G. Cecere, Samuele Ramellini, Gaia Bazzi, Davide Scridel, Andrea Pirovano, Alessandro Berlusconi, Giacomo Assandri, paolo Truzzi, Federica Collari, Giulio Vicenzi, the students and teachers of classes 2A and 2C of the Secondary School of First Grade in Cavezzo (MO).
The video is available on the LIFE FALKON YouTube channel at this link: https://www.youtube.com/watch?v=ahhXsBRzSDg 
Subtitles available in English, French, Greek and Italian.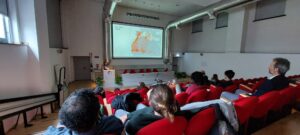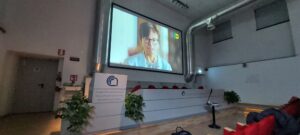 10 March 2023