On 14 October 2018, UMIL (LIFE FALKON partner) visited the study areas located in the municipalities of Poggio Rusco (Mantova) and Mirandola (Modena) and surprisingly discovered that some of the buildings which hosted 2-4 pairs of lesser kestrel during the past years were demolished during the summer. Considering the mission of the LIFE FALKON project, it is important to note that the continuous demolition of rural buildings, supported by the public subventions to restore buildings damaged by the earthquake, represents the main threat to the local population of lesser kestrel.
During the last field survey of  the LIFE FALKON team (July 2018) the building was still in place. As most of the rural buildings in the Po plain farmland area, this was abandoned decades ago but the heart quake of 2012 seriously damaged it, making its demolition necessary for safety reasons. With some year of delay, a vast program of public subventions is now promoting the demolition of the damaged buildings, seriously concerning the lesser kestrel persistence in this area.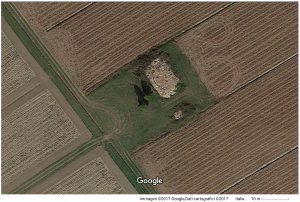 The 14th of January of 2019 local collaborators of LIFE FALKON reported that a nearby building, hosting 2 pairs in the summer 2018, was demolished.
Many cases similar to these are happening in the study area of the project and the LIFE FALKON team throughout its actions aims at reducing at its minimum the damages that these events can cause to the lesser kestrel.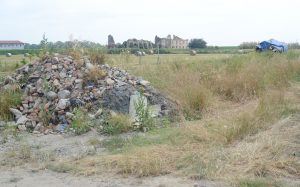 14 January 2019