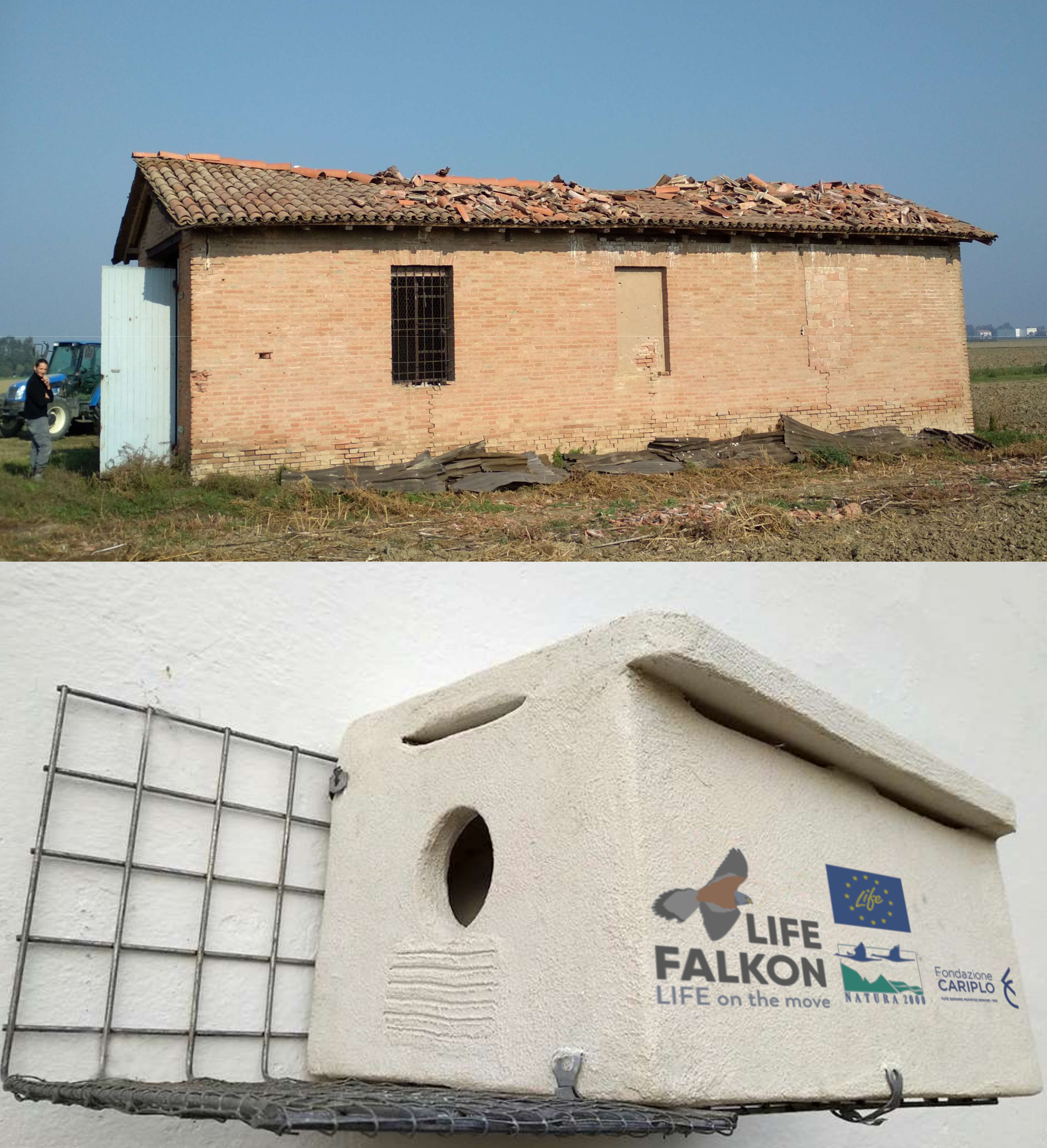 The lesser kestrel colony sited in the municipality of Baricella (Bologna) is one of the largest of the entire Po Plain, hosting up to 8-12 pairs in 2018. The most of these pairs breed in the roof of a small abandoned building, once used as storage by the local farmers. On 16 July 2018, just after the end of the breeding season, an exceptional windstorm severely damaged the roof of this building, removing almost entirely the layer of roof tiles ideal for the breeding of the lesser kestrel. Due to economical and practical reasons, the owners of the building replaced the original tile roof with a modern one built in metal sheets, no longer suitable to host lesser kestrels. This casualty made necessary an urgent intervention that could easily restored the suitability of the building for the lesser kestrel prior to the beginning of the next breeding season.
UMIL and ISPRA (LIFE FALKON partners) have thus decided to anticipate one of the actions of the LIFE FALKON project which foresees the installation of the nest boxes in this site. Particularly, UMIL performed a research on the best nest boxes models currently available for lesser kestrel and selected those produced by the Spanish association DEMA. These nest boxes are completely built in natural material (cork covered with a coat in ecological material) and are especially designed to avoid nest predation while optimizing nest ventilation, thus securing a safe and optimal breeding site for our target species.
Thanks to this prompt reaction, the installation of 15-20 nest boxes in the Baricella colony will take place in early spring 2019, before the first lesser kestrels will return from African wintering quarters. This action was highly appreciated by the local owner and manager of the site, the Cooperative of farmers 'Andrea Costa', who resulted to be an enthusiastic sustainer of the LIFE FALKON activities in their farmland, including the installation of nest boxes on this building.
External Links:
News about the storm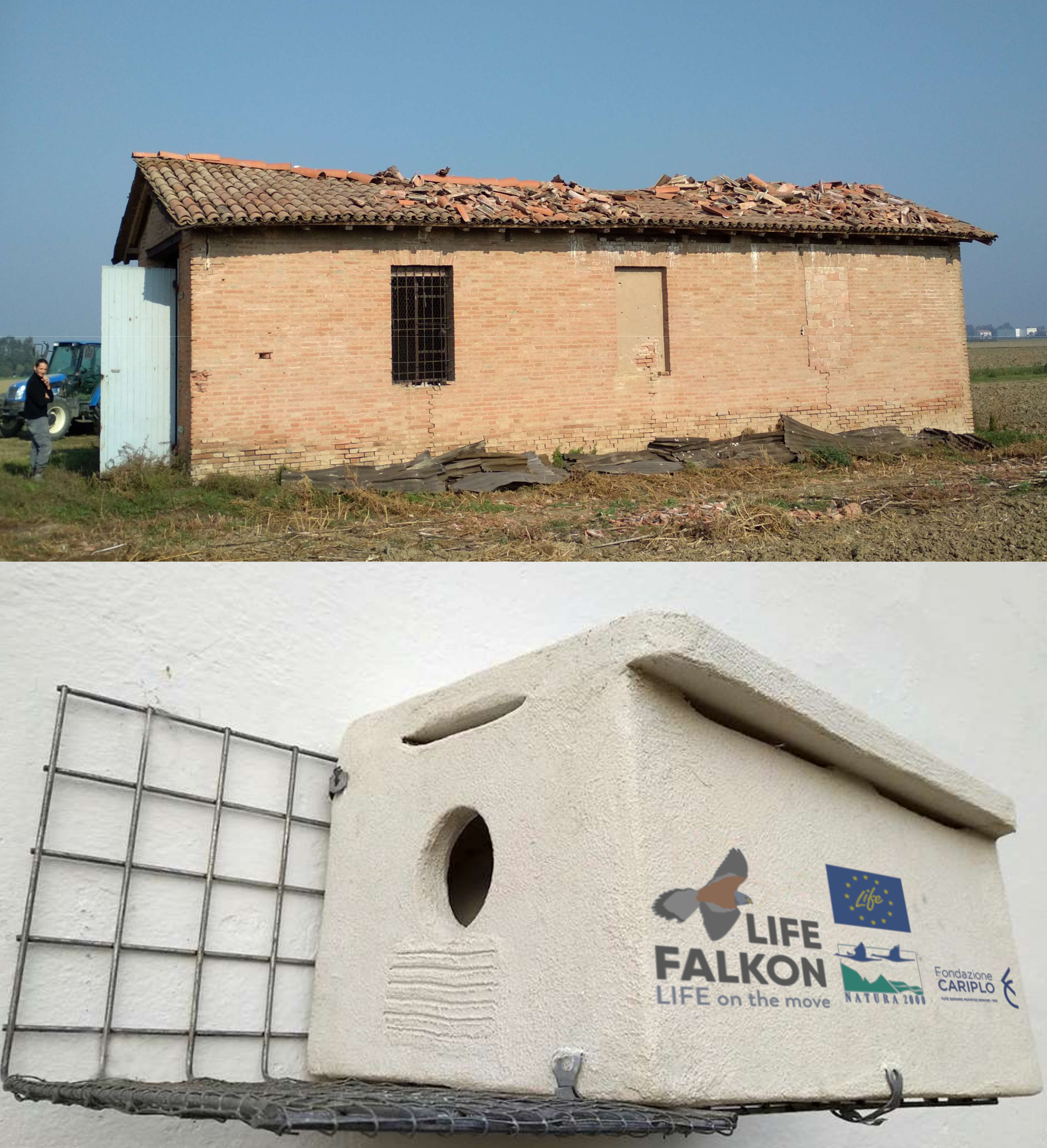 16 December 2018