The 22 and 23 October have been important dates for the LIFE FALKON project, which officially opened three out of the five nesting towers of the Po Valley project areas. The buildings were completed the past spring but the ceremony was repeatedly delayed due to the pandemic. 
The 22nd of October the two towers of Poggio Rusco (Mantua) were opened, with the participation of LIFE FALKON, the Major of Poggio Rusco dr. Fabio Zacchi and the farmers that own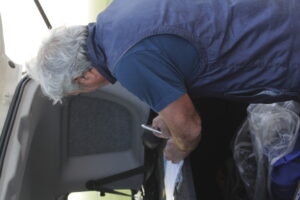 the terrains.  Moreover, the CNR (Coordinating Beneficiary of the Project) signed an agreement with the landowners, which compromised themselves to maintain in good conditions the towers for the next 20 years, and to dedicate them exclusively for the lesser kestrels and the other protected bird species that may use them. During the ceremony, the landowners received the keys of the towers, which are only a few kilometers apart one from each other but within the area with the highest lesser kestrel density of entire northern Italy. The towers have been devoted to the memory of two personalities of nature research and conservation: the professor Nicola Saino and the partisan and environmentalist Laura Conti.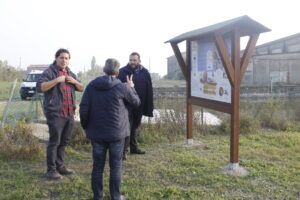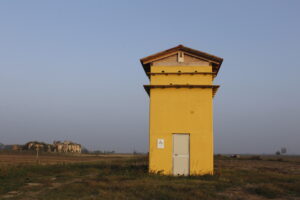 The following day, LIFE FALKON moves to Mirandola, for the opening of the local nesting tower, erected in the wonderful landscape of the SPA 'Valli Mirandolesi'. Here, the municipality was leading the ceremony thanks to the contribution of the alderman Fabrizio Gandolfi who promoted the project together with Sabrina Rebecchi, coordinator of the local environmental sensibilization center 'La Raganella'.
The Mirandola nesting tower, devoted to the ornithologist Michele Panuccio, will be managed by LIFE FALKON in collaboration with ASOER, and the SOM (Stazione Ornitologica Modenese). The headquarter of the SOM is based only a few tens of meters apart from the tower. Special guest of the ceremony, a little owl (Athene noctua), which chose the tower as a shelter from the cold winter days.
With three more towers and a growing supporter community, LIFE FALKON proceeds with spreading wings towards its objectives of preserving the lesser kestrel and the biodiversity of the agroecosystems!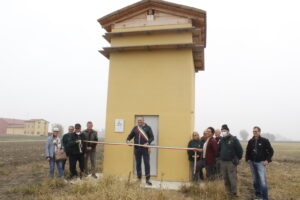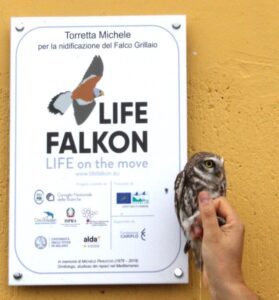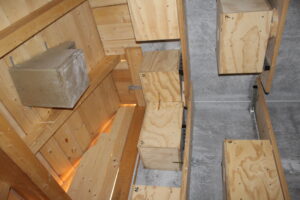 26 October 2021