From 5 to 9 September 2023, the 21st Italian Ornithology Conference was held at the University of Insubria in Varese.
The LIFE FALKON project was among the protagonists of the event, with eight oral contributions and one poster. They discussed conservation strategies for the lesser kestrel and the long-term trend of the species, but also the effects of climate change, behaviour, diet, competition with other similar species, and how the lesser kestrel can be considered a flagship species for the protection of biodiversity in agroecosystems.
But there is more! In fact, conference participants were able to watch 'LIFE on the move', the official LIFE FALKON documentary, which was projected continuously on the big screen in one of the conference rooms. Thanks to the generous cooperation of Milvus Brewery, all participants received a small surprise: a 'Lesser kestrel', the beer of the lesser kestrel, along with other FALKON gadgets.
It was a real success, thanks to the skill of the organisers and the scientific committee, who were able to create an event of great scientific depth and attract over 300 experts from all over Italy.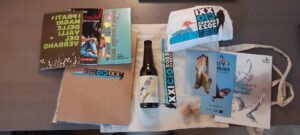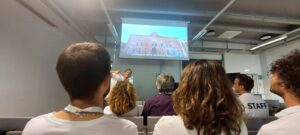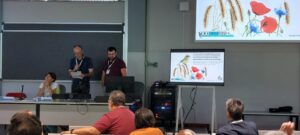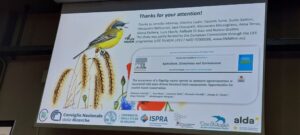 9 September 2023