HOS has finalised the surveys in all project areas! 2 new breeding areas were discovered in Project area 4 (Lemnos), one breeding site at project area 2 (Ioannina) has undergone a severe decline and project area 3 (Komotini) has remained rather stable.  GPS tags on adult breeding birds were deployed and blood samples for the genetic analyses were collected.
a)      Ioannina: LKs seem to be quite delayed in their reproduction this year. The court of law building, where most of the city's pairs are nesting, is going to repair its roof. HOS is in close collaboration with the authorities in order to persuade them to integrate nest boxes in the design.
b)      Komotini area: The Management Body will census and also report on available sites for the artificial nests.
c)       Lemnos: HOS stayed in Lemnos for 7 days. They finished the census, did a preliminary assessment of sites for artificial  nests and made some contacts with locals. 15 LKs were tagged in one village called Romanos. In total, a good balance with 7 males and 8 females could be observed. Moreover 12 of them are pairs (6×2)! So we can compare what both parents are doing at the same time. First results showed that the birds forage in the outskirts of the colony, but do not hesitate to wander further away. In Lemnos reproduction is a little bit delayed this year, but food availability seems big.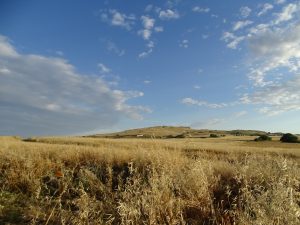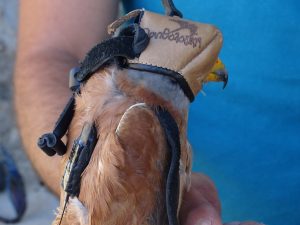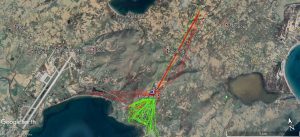 22 July 2019