One of the main objectives of any LIFE FALKON project is to increase the nature conservation awareness of the people living in the project areas.
Between April and May 2022, the project partner Consiglio Nazionale delle Ricerche-Istituto di Ricerca sulle Acque (CNR-IRSA) in collaboration with Andrea Pirovano (Naturalist Zoologist), will meet about 700 students from primary and secondary schools located in the project area in the province of Modena.
Educational workshops will be organised with 31 classes with students aged between 5 and 13, where the LIFE FALKON team will present the concept of biodiversity, its meaning and the importance of preserving it in the future, as well as our protagonist: the lesser kestrel.
At the end of the presentation, the students will be involved in the LIFE FALKON Floor Game. Through this game, students will have the opportunity to be a lesser kestrel for a day and experience the journey, the challenges and the beauty of experiencing nature as a lesser kestrel.
Each class was given a copy of the LIFE FALKON Floor Game and each child was given a copy of our comic book!
But not only theory! The LIFE FALKON team also organised study visits to the municipality of Mirandola, one of the project areas in Italy, with the aim of illustrating the lesser kestrel colonies and LIFE FALKON's interventions for their conservation and enhancement.
Young new supporters of the Lesser Kestrel are growing up thanks to LIFE FALKON!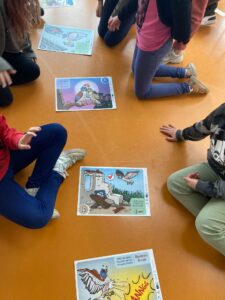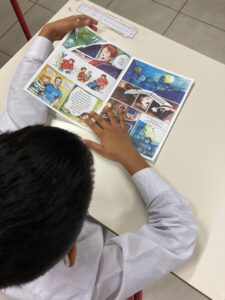 14 April 2022